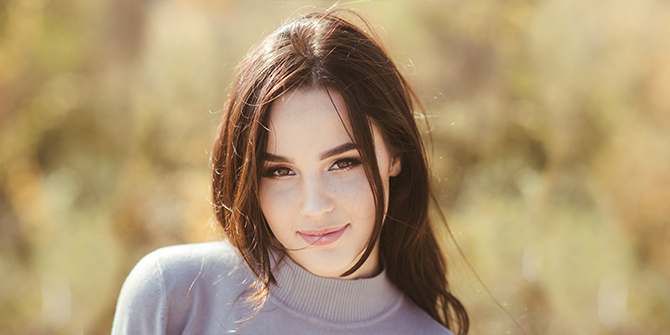 At-Home Skin Brightening with Coconut Oil and Lemon
Coconut Oil and lemon can be applied together on our face to brighten our skin. 

The best way to use lemon is to mix it with Coconut Oil to neutralize the acidic effect of lemon.

Coconut Oil has essential vitamin E and fatty acids, which have whitening properties.

 

Lemon Juice for skin whitening

is always considered as the natural remedy for dark patches, hyperpigmentation, melasma and other issues on the skin
Organic skincare takes the form of ingredients that follow natural product standards. This does not include any toxic chemicals, herbicides, or poisons. Most women, particularly young women, usually want their skin to be flawless and bright. The reality is that it can be dangerous to use cosmetics extensively filled with chemicals that may cause several adverse reactions. A smart alternative way to have the expected skin is to add some organic skin whiteners like Coconut Oil and lemon for the skin.
Coconut Oil can help brighten up the skin and reduce the severity of discoloration. Including lemon juice can boost this result. Lemon is slightly acidic and may cause complications that can be difficult to catch. The best way to use lemon is to mix it with Coconut Oil to neutralize the acidic effect of lemon juice.
Coconut Oil and lemon for skin lightening
Coconut Oil and lemon for face strengthens the protective layer of the skin, keeping the face moist, hydrated, fresh and bright.
Adding both Coconut oil and lemon for skin together brings an instant good result. Coconut Oil and lemon juice can enhance the skin and help minimize the appearance of black patches or uneven complexions.
Preparation:
10 drops of

lemon Juice for skin whitening

.

2 tbsp of

Coconut Oil for skin lightening

.

Mix the ingredients along with a spoon.
Ways to apply Coconut oil and lemon for face:
Apply the mixture with a cotton ball to the selected uneven surface of the skin.

Leave 10 to 15 minutes to function.

Wash with warm or tidy water.

Daily application of this pack will produce a faster result and make the skin even brighter.
According to your skin type honey, turmeric and flour can also be added to this mixture to get even faster results.
Benefits of using Coconut Oil and lemon for face:
Nothing but Coconut Oil for skin lightening can help to enhance the overall skin complexion and make the skin appear even brighter. However, the impact of Coconut Oil takes at least a few months to be evident. For skin brightening and other purposes, Coconut Oil may be used. Coconut Oil can also be used as a natural sunscreen in addition to a high SPF sunscreen due to its skin protection advantages. The application of Coconut Oil with lemon for face helps to effectively protect the skin.
Coconut oil is enriched with essential vitamin E and fatty acids. Both coconut oil and lemon juice have whitening properties. On the other hand, lemon juice is a great source of Vitamin E. Lemon Juice for skin whitening is always considered as the natural remedy for dark patches, hyperpigmentation, melasma and other issues on the skin. However, using lemon juice for skin whitening alone is not recommended as it consists of citric acid which can be harmful for the skin.
How to use lemon for skin whitening:
Other than mixing with Coconut Oil there are several ways of using lemon for skin whitening. The most popular ways are:
For lightening freckles
Preparation:
1 tsp Fuller's earth

2 tsp rose water

1 tsp lemon juice

Apply the face mask gently and leave it for 10-15 minutes until the paste gets dry.

Wash the mask with lukewarm water.
For lightening pigmentation:
Preparation:
One tsp Olive Oil

One tsp honey

One tsp lemon juice

Apply the face mask gently and leave it for 10-15 minutes until the paste gets dry.

Wash the mask with lukewarm water.
The bottom line
Lemon and Coconut Oil for face is used commonly as DIY remedies for skin brightening. These two ingredients are enriched in Vitamin E which is why they work the best while it is about skin whitening.
Citric acid in lemon juice can sort out the uneven skin tone. Few drops of lemon juice with Coconut Oil can do wonders for skin. Coconut Oil has fatty acids that contribute to the hydration and protection of the skin. So, it is possible to get brighter skin with coconut milk. Coconut oil is also very beneficial for hair, check out our article on DIY coconut oil hair products to learn more about them. Coconut Oil also produces high levels of fat that can improve some skin issues by healing scars and removing rashes.
When your skin is dry, sluggish, Coconut Oil can soften and moisturize and lemon juice leaves your skin refreshed and smooth instead of your usual moisturizer and eventually Coconut Oil and lemon juice can be a great solution to lighten skin. Head over to our face care blog section to learn some more every day hacks to take care of your face and skin.
Frequently Asked Questions On Skin Brightening At Home
Can we apply Coconut Oil and lemon on the face?
Yes. Coconut Oil and lemon can be applied together in our face to make our skin more vivid. To lighten our skin even faster we can use this in a combination of both.
What can I mix with Coconut Oil for my skin?
Coconut Oil and many other organic products can be used together to optimize its advantages.

Honey for dry skin with coconut oil.

Coconut Oil and lemon juice for the face

that got tanned.

Baking Soda for gentle exfoliation with Coconut Oil.

Coconut Oil and Turmeric for glowing skin.
1. Does lemon and Coconut Oil lighten skin?
Ans. Lemon Juice and Coconut Oil are used to lighten the dark spots. To make the skin glow and flawless take fresh lemon juice of organic Coconut Oil. Mix these ingredients and rub them in the dark areas. Make sure to clear the skin in advance.
2. How do you mix lemon and Coconut Oil?
Ans. To get a fair skin mix 10 drops of lemon juice with Two tablespoons of Coconut Oil.  Apply the mixture on dark spots and leave it for a few minutes.
3. What lemon does to the face?
Ans. Lemon is filled with vitamin C that enables the skin to light up dark spots. Because of lemon juice's antifungal and antibacterial traits, it can be effective in combating acne as well.
4. Can Coconut Oil remove dark circles?
Ans. Coconut Oil has mild anti-inflammatory properties that help to reduce dark spots. It also hydrates during exposure, helping minimize fine lines and wrinkles under the eyes.
5. How long does coconut oil take to remove dark spots?
Ans. It might take a long time, but over time, dark spots become lighter and finally pretty much gone. According to the intensity of the dark spots,it may take from 3 months to 2 years.
Reference:
https://www.legit.ng/1193333-coconut-oil-skin-whitening-work.html#:~:text=Mix%20one%20tablespoon%20of%20coconut,skin%20and%20repeat%20when%20needed.

https://https://www.healthline.com/health/beauty-skin-care/coconut-oil-on-face-overnight

https://emozzy.com/coconut-oil-for-skin-whitening-natural-recipes/

https://www.cookist.com/how-to-whiten-skin-with-lemon-juice/#:~:text=Mix%20the%20Fuller's%20earth%20with,15%20minutes%2C%20then%20rinse%20off.&text=Lemon%20juice%20can%20dry%20out,for%20a%20period%20of%20time

https://gloryjuiceco.com/blogs/glorylife/why-organic-skincare-the-benefits-of-using-natural-products#:~:text=Better%20for%20the%20environment.,and%20back%20into%20the%20earth

[sc name="at-home-skin-brightening-with-coconut-oil-and-lemon-en"]