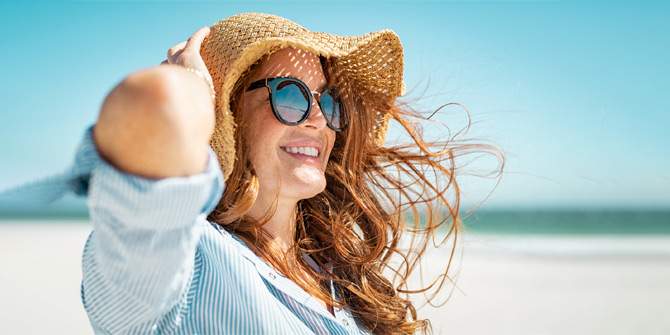 Coconut oil: The Perfect Tanning Solution
Take advantage of coconut oil for tanning your skin
Due to its low SPF contents, Coconut Oil lets you easily absorb Vitamin D.
The Saturated Fats and Vitamins prevent moisture loss from skin.
Coconut Oil has Antifungal and Antimicrobial properties that protects your skin from infections.
Coconut Oil prevents your skin from peeling or cracking.
Coconut Oil encourages melanin production; hence allowing naturally tanned skin.
 Did you know that coconut oil can also be used for a better tan? Owing to its tropical benefits, Coconut Oil can not only get the work done, but also leaves you with moisturized skin.
Here's why Coconut oil is your perfect tanning solution:
Absorbs Vitamin D
Vitamin D is greatly beneficial for your body and skin. Thanks to Coconut oil's low SPF, it allows for the skin to absorb Vitamin D easily and quickly.
Natural Moisturizing
Stable saturated fats found in Coconut Oil form a protective layer on your skin. Alongside the Vitamins, the fats also prevent moisture loss of the skin. Coconut oil also helps rejuvenate the natural shine of your skin and cuts down skin damage.
Anti-bacterial & Anti-fungal
When you expose your skin to the sun for hours, you are also exposed to various bacteria, fungus and microbes that may in turn cause infections. Coconut oil contains medium chain triglycerides (MCTs), lauric acid, capric acid and myristic acid; components with antifungal and antimicrobial properties that protects your skin from infections.
Anti-Inflammatory
Coconut oil greatly reduces any skin inflammation caused by environmental factors like dust and sun. It also prevents your skin from peeling or cracking.
Triggers melanin production
The dark tone of your skin is simply the accumulation of a pigment that your skin produces; melanin. The darker skin you have, the more melanin it produces. Coconut oil encourages melanin production without the need for long term tanning.
So don't forget your Coconutty friend the next time you head off to get a tan.
Source: 
https://www.tanexpert.net/coconut-oil-for-tanning/#:~:text=Coconut%20oil%20is%20one%20of,tanned%20faster%20than%20dry%20skin.