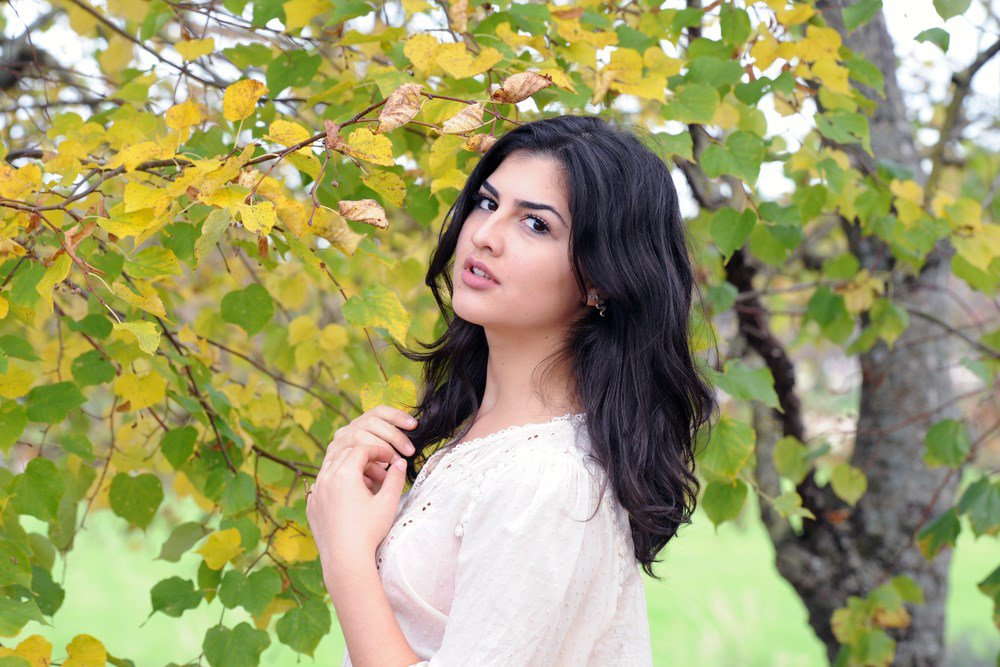 Make a New Year resolution to care for your Skin and Hair
Taking care of skin and hair may be your mantra in the new year.
Preparing a skin  care routine and using quality ingredients are imperative for the betterment of your skin.
 Keeping your scalp clean, using appropriate shampoo, and taking hair treatments can keep your hair healthy in the new year.
---
As the year comes to an end, we tend to ponder upon how to welcome the new year with some new resolutions. You might mutter to yourself the obvious every year – "New Year, New Me" motto and then, as you just step into a fresh year, you fall back into the old habits and you're already done with the new ones. But let's just make this year a little different. Because this time, it's not only about the new year resolution for health, proper diet, or hitting the gym;  but also about simply taking care of your skin and hair!
Taking care of skin and hair can be a part of a healthy lifestyle. We often struggle to do so for not being able to maintain a proper routine. So our skin starts to sag and hair becomes rough. We need to regularly cleanse, exfoliate and moisturize our skin to keep it healthy. Besides, it is necessary to keep the skin clean to avoid acne and pimples. As we age, our hair starts to shed. Also, the pollution puts a heavy toll on our hair. Before it's too late, try to nourish your hair with essential proteins and keep your scalp dirt free. This article will provide you with some easy steps on how to take care of your skin and hair consistently.
Ways to look after the Skin-
There are some do's and don'ts when it comes to skin care. Applying expensive products without any prior knowledge might adversely affect the skin. Here's how to take care of skin given-
Prepare a skin care routine
No matter how many fancy products you use for your skin, if you do not prepare and follow the routine that particularly suits you, it's almost impossible to achieve any lasting improvement. So there should be a specific morning and night skincare routine. Do clean your face and then apply toner, moisturizer regularly before going to bed or after showering. Sunscreen is a must when stepping outside the home.
Products, whether the natural ones or the ones bought from the market, should suit your skin. An expensive product doesn't always mean that it would be the best for your particular skin type. Also, do not run after cheap, low-quality products while trying to save your money. Learn as much as you can about the ingredients before buying.
Try to know your skin type
Every skin demands care best suited for its type. The treatment for dry skin is different from that of oily skin. So know your skin type before using any product. Choose the one that is suitable for your skin.
Moisturizer is a must in your everyday skin care if you want to get supple skin.  Our skin dries out and cracks due to the use of hot water, low humidity levels outside, and elemental damage. Moisturizer smoothens the skin, balances skin's complexion and prevents acne breakouts.
Dehydration causes our skin to look dull and it also dries our skin. It is accelerated in cold weather mostly. Stay hydrated by drinking a required amount of water to keep your skin healthy.
Natural Skin Care Tips-
Wondering How to take care of your face naturally? Here are some home made skin care tips for your face and body-
Use turmeric for skin brightening, removing tan and the appearance of blemishes.
Tomatoes can help in shrinking pores. Massaging your blackhead prone area with tomato paste can reduce blackheads.
Those who suffer from acne can make honey and cinnamon masks and apply on the acne areas.
Raw potato is effective in dealing with dark circles.
Ways to look after Hair-
Your hair is an essential part of your beauty since hair that shines and bounces, enhances your look. Here's how to take care of your hair-
Our scalp needs to be kept clean in order to avoid itchiness and dandruff. A dirty scalp can contribute to hair fall as well. Use a mild shampoo to cleanse your hair and scalp.
Don't be harsh on your hair-
Regular styling, ironing and coloring can damage your hair. Avoid doing these frequently. Hairstyles that keep pulling at your hair for a long period of time can be the cause of hair fall. So consider changing your hairstyle. Instead of shampooing your hair every day, consider doing it once or twice a week.
Try to nourish your scalp by taking hair treatments either at home or from a salon. Our hair needs protein to build a strong root. Regular oiling is beneficial to stop the damage and breakage of hair. Moreover, you can prepare DIY hair packs with different natural ingredients to apply to your hair.
Eat food that aids your hair-
Our diet plays an important role when it comes to hair. Our hair needs protein, so it's important to focus on protein and iron-rich foods such as eggs, fish, meat, and nuts to strengthen hair growth.  Adopt a healthy food habit instead of consuming junk foods.
Use appropriate shampoo –
It is important to use a shampoo that is designed for your hair type. Those who suffer from hair loss can use baby shampoos since they do not contain strong chemicals that can harm the scalp or hair.
Natural Hair Care Tips-
Natural hair care routine is safer than treating your hair with chemical-laden ones. Have a look at these home made hair care tips-
 Apply Virgin Coconut Oil on a regular basis. The use of warm oil would be more effective.
 You can add castor oil to coconut oil for hair growth.
Prepare a pack with egg, yogurt, and henna to strengthen your hair roots.
For softening your hair, try mixing banana and honey, make a paste and apply it on hair.
New Year gives the opportunity to start on a clean slate, so why not take this advantage to set up a natural hair and skin care routine that will bring positive changes to your self-care habits? Following a hair and skin care regime is a part of self-care that makes you feel good from within. As such, when you look at the mirror next time, you would see a beautiful, confident person right in front of you!
Frequently Asked Questions On New Year Beauty Tips
1. How do I make my hair and skin healthier?
Making your skin and hair healthier is more than just using some products. You should follow some rules to avoid damaging both skin and hair. For example- maintain a proper diet for the necessary proteins, vitamins and iron. For the question of how to take care of hair, trim regularly, use less heat, avoid cotton pillowcase and use silk ones instead. If you seek the answer of how to take care of skin, try protecting it from sunburn, scrub and use moisturizer. Staying hydrated is necessary for healthy skin and hair. Also, get enough sleep.
2. What to eat for glowing skin?
Natural skin care tips include eating healthy foods. Our skin needs a boost from within to look fresh and glowing. So make sure of regular intake of fruits and vegetables like avocado, oranges, watermelon, papaya, pumpkin, carrots, and tomatoes which assist in making your skin condition better.
3. How often should I wash my hair?
Our hair should not be washed very often. It may seem like washing and cleansing hair every day is beneficial, but if you do this too often it can actually end up stripping off the natural oils from the hair, leaving you with dry tresses. So consider washing your hair once or twice a week at a maximum.
Reference:
https://www.luxyhair.com/blogs/hair-blog/healthy-hair-habits
https://www.luxyhair.com/blogs/hair-blog/healthy-hair-habits
[sc name="make-a-new-year-resolution-to-care-for-your-skin-and-hair-en"]