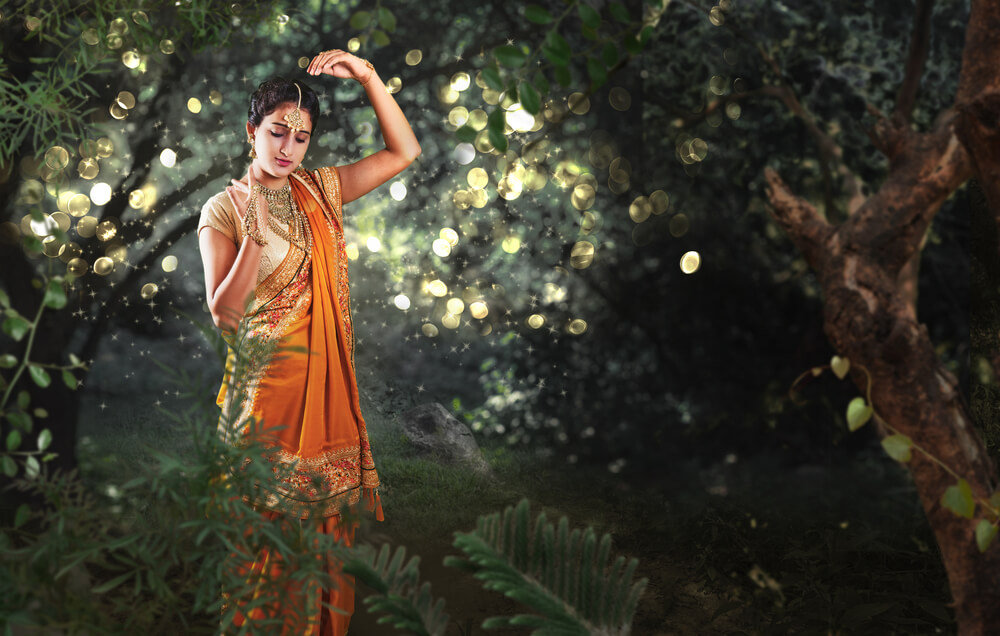 The Perfect Skin Care Routine for Pohela Falgun
Taking care of one's skin everyday is a healthy practice that everyone should develop from an

early age

.

Never skip on your moisturizer.

Drink plenty of water if you want to glow from within.

Exfoliate two to three times a week to shed dead skin cells.
"Boshonto eshe geche"- you keep humming to yourself as you see nature taking preparation to welcome the king of seasons. 
Pohela Falgun, the first day of Spring is one of the most awaited celebrations in our country. On this day, most people wear vibrant clothes whether they're heading to Bakultala of Institute of Fine Arts, Dhaka University, Ekushey Boimela, different carnivals, restaurants or merely to their workplaces. It doesn't matter wherever you go, you're bound to be enchanted at the liveliness of this heavenly season.
But is your skin ready for the festivity? If not, there's still plenty of time. So, if you'd like to brush off the harshness of Winter, these simple skincare steps can reward you greatly.
Skin Care Tips for Pohela Falgun
1. Follow a Routine:
You have to be consistent with your skincare routine starting from today. You can't reap the benefits of any product by using it once in a blue moon. So, based on your skin type, develop a morning and night skin care regime and follow it religiously.
2. Level Up Your SPF Game:
Regardless of the weather and season, you should always wear an SPF during the day. Apply sunscreen on your face, neck and hands 30 minutes before going out. Also, never go below SPF 30. If you can, reapply your sunscreen after every two hours. Besides, if your sunscreen is water-resistant, that's even better.
3. Exfoliate Twice a Week:
The ordinary skincare routine may or may not include exfoliation. However, there's no better way to shed dead and flaky skin other than exfoliating. It'll reveal a new layer of skin and make you look more glowy. 
Nevertheless, don't overdo it. Those with dry skin shouldn't exfoliate more than once or twice a week. On the other hand, if you have oily or acne-prone skin, limit it to twice or thrice a week. 
4. Moisturize Your Skin:
This is one of the most crucial skincare steps to achieve supple skin. Even if you have oily skin, a moisturizer is a must for you. If you skip it after cleansing, the lack of moisture propels your skin to produce some extra oil. As a result, you look greasy.
If you have dry skin, use a thick moisturizing cream. Coconut oil can be a good substitute as well. In contrast, those with oily or sensitive skin should go for lightweight hydrating moisturizers. In case you have combination skin, make sure that your moisturizer contains both mattifying and oil-free hydrating ingredients.
5. DIY Face Masks:
It's no secret that you can unlock the passage to radiant skin by rummaging through your kitchen. So, pamper yourself with DIY face masks three to four times a week so that you can flaunt your flawless skin on Pohela Falgun. You can use a Coffee-cocoa detoxifier, Milk powder mask, Papaya antioxidant mask and so on to maintain a natural skin care routine. 
6. Hydrate Yourself:
Detoxify yourself by drinking plenty of water everyday. It'll eliminate toxins from your body and make your skin glow from within. Remember that your skin routine will amount to nothing unless you take care of your health and mind. 
7. Never Go to Bed with Makeup On:
A night time skin care ritual is important. But do you know what's even more important? Being resolute enough about never going to sleep without removing your makeup, no matter how fatigued you are. Otherwise, you may wake up to fresh breakouts the next day. 
8. Dry Brush Regularly:
If you struggle with cellulite and would like to minimize its appearance, start dry brushing on the affected areas. Take a body brush and start off from the extremities and gradually move towards your heart. This stimulates blood circulation by driving the flow towards the heart. Once you're done, take a shower as usual. After that, don't forget to moisturize your body, preferably with a lemongrass body cream.
Pohela Falgun is a day full of exuberance. Naturally, to be in total accord with that energy, wanting to look more striking is not too much to ask for. However, make sure to stick to your skincare routine for that. Give special emphasis to the natural skin care routine for it'll aid in brightening up your whole look. 
Frequently Asked Questions On Skin Care For Pohela Falgun
What is the correct order of skin care routine steps?
Begin with a gentle cleanser. Next, it's time for a toner. The third step should be allocated for serums (if you use any). Otherwise, you can jump to spot treatments, in case you're prescribed any. Finally, seal off your routine by applying a moisturizer suitable for your skin type. But if you need to go outside, put on sunscreen after that.
What age should you start a skincare routine?
It's advisable to develop a healthy skin routine starting from your teens. It'll put off the signs of aging. However, don't go overboard with it from an early age. It may have some adverse effects. Stay away from harsh products and only use age-appropriate ones for your tender skin.
How can I get glowing skin?
Drink 8 to 10 glasses of water everyday. Also, exfoliate two to three times a week and follow it up with a face mask for maximum benefits. For example, you can use milk and honey; turmeric, honey and curd face masks.
How do I maintain a daily skin care routine at home?
Cling on to your skin care regime as if your life depends on it. Moreover, never go to bed without removing your makeup.
What is a simple skincare routine?
Use a mild cleanser, moisturize your skin twice a day, exfoliate two to three times a week and always use sunscreen if you're going outside.
Reference:
https://www.healthline.com/health/beauty-skin-care/how-often-should-you-exfoliate-your-face#for-dry-or-sensitive-skin

https://www.skincancer.org/blog/ask-the-expert-does-a-high-spf-protect-my-skin-better/
https://www.webmd.com/beauty/features/moisturizers#1
https://www.webmd.com/beauty/features/moisturizers#1
https://www.skinstation.co.uk/blog/best-age-start-regular-skim-care-routine
[sc name="the-perfect-skin-care-routine-for-pohela-falgun-en"]