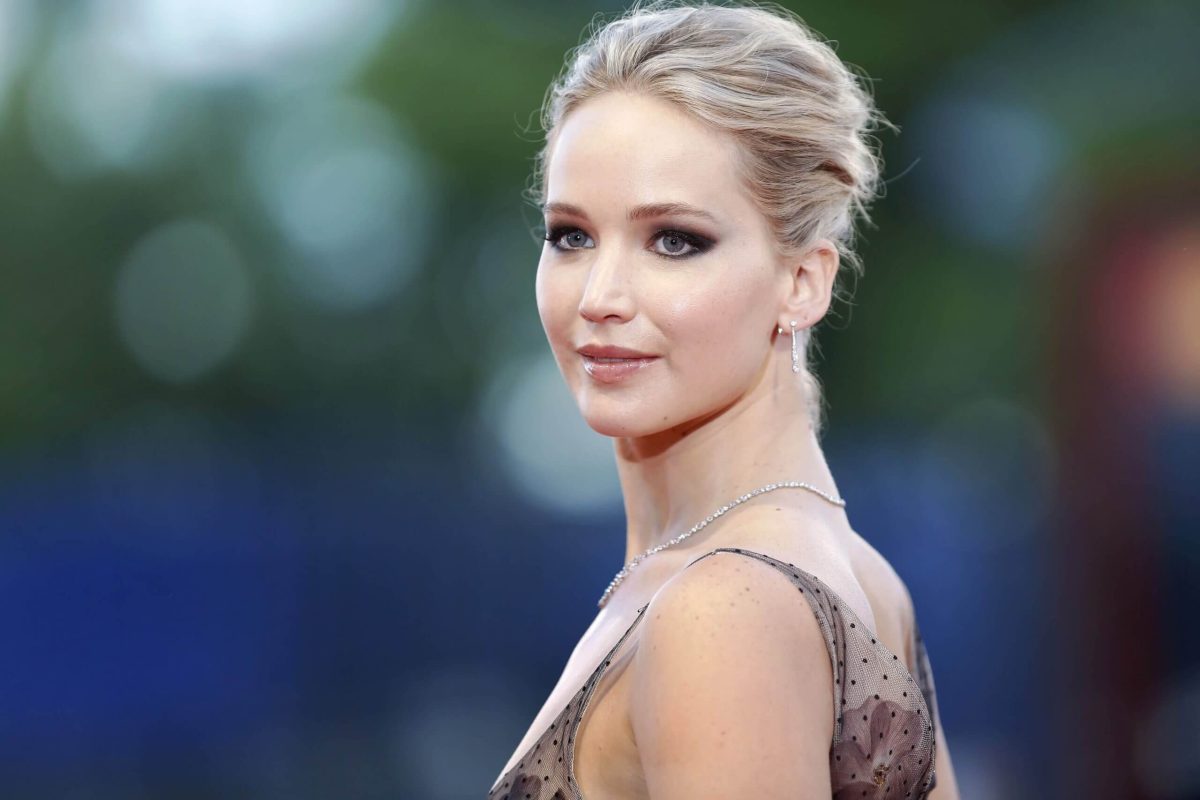 Jennifer Lawrence Beauty Secret Revealed
Jennifer Lawrence, one of the celebrated actresses of Hollywood, has some

beauty tips to share with us.

Using a night cream, exfoliating every night, not depending on a single brand are some of the

celebrity beauty tips

of hers.

She makes up her craving for food by doing regular exercise. 
---
Since making her appearance in her Oscar-winning film, Winters Bone in 2010, Jennifer Lawrence has catapulted to stardom and is now one of the leading and highest-paid Hollywood actresses. Now, who does not love her fresh-faced beauty and natural appearance in front of the camera? Also you might have wondered how does she dazzle the red carpet every time she walks on it? Well,  you would be surprised to know that Lawrence still has a minimalistic approach to her beauty care and still adores a simple lifestyle. Let's hear her beauty tips: 
As a 90s kid, Lawrence actually likes the 90's style more. She loves to keep it simple. Upon asking, when does she look more beautiful, Lawrence answered, 'Honestly, when I'm at my most disciplined. Like, when I'm really making myself go to the gym. Which is a joke, because I definitely pay more for canceled workouts than actual ones. But when I'm there and running on the treadmill, that's when I feel most powerful.'
As she stated, she also loves the minimalistic approach in her makeup too, "If I don't have an event, I normally don't wear makeup. Since I often get it done professionally, I'm probably better off staying away from my face. I have learned nothing from the pores-ha." Lawrence looks beautiful without makeup for her natural skin glow. Probably one of the secrets is she has got some ancestral tips from her grandmother. She can recall one particular tip about her eyebrow, "My grandma told me that I need to pay closer attention to my eyebrows at one point, so I now do."
About her skin care routine, she has her own views, "I have really dry skin, so I use night cream, and I always do this very thick mask. I can't remember the name of the brand, but it doesn't smell very good!'' So people who have dry skin can follow her suggestion as a celebrity skin care routine.
Another beauty routine she tries to follow is the exfoliation, "I exfoliate every night, and it really doesn't matter what I use. You can kind of use anything grainy, so I change it up." Exfoliating is indeed important for the betterment of skin and it helps to get rid of the dead cells accumulated in the skin.
Lawrence does not stick to one single brand, rather tries to mingle a bit. In her own words, 'I think it's important to change up facial products, but I do use retinol under my night cream every night. '
Lawrence also depends a lot on sunscreen. She has only one criteria about the product, that she has revealed, "During the day, I use sunblock. It doesn't matter what, but I always make sure it has zinc in it."
Now let's shed some light on Jennifer Lawrence's hair care . As you may have noticed, she has black and curly hair which resembles her style quite well. She once joked about it, "I'm so bad with hair! I have naturally curly hair, so of course, I hate when it's curly. I prefer to blow it out straight." She has said she prefers to keep her hair choppy and uneven. 
So another thing you may take an interest in is how she spends a day. Let's hear from her, 'Coffee. Then I brush my teeth. Sunblock. Then put on concealer. Take my dog [Pippi] to the park. Shower. And then I just putter around, really.' This is how she maintains simplicity in her daily life. In fact, she has confessed she just loves to eat, 'I really wish I was better about health. I don't take vitamins, and I eat like an 11-year- old orphan. But I exercise! I do Pilates and I run.'
Gwyneth Paltrow is another Hollywood celeb who uses coconut oil in her daily beauty routine. To read more about coconut oil and its benefits, head over to our coco science blog section.
Frequently Asked Questions On Jennifer Lawrence Beauty Secrets
What is a good daily
skin care
routine?
Skin care routine may vary from person to person. But there are basic beauty routines that everybody should follow: Cleansing, toning, using serum and booster, moisturizing and exfoliating. 
What is a good
skin care
routine for combination skin?
There are some simple steps for combination skin: gently cleaning the face, applying an essence or eye cream, using a moisturizer and  an SPF enriched sunscreen. 
What does Jennifer Lawrence eat?
A lot of the beauty secrets of Jennifer Lawrence depend on her diet.  She loves to eat a lot and sometimes she indulges in junk food too. But she makes it up by working out. She had said once, 'I really wish I was better about health. I don't take vitamins, and I eat like an 11-year- old orphan.'
What is a good
hair care
routine?
These are the basic steps for a good hair care routine: Massaging with a good oil, trimming your hair regularly, washing hair with cool or lukewarm water, avoiding tying the hair too often, avoiding using products that produce too much heat., etc.
How do you keep your hair healthy?
Pumping up the hair with protein, using quality shampoo and conditioners, washing and brushing hair regularly can keep your hair healthy. 
How can I nourish my hair everyday?
Using oil-enriched natural goodness daily can keep your hair nourished and healthy. 
References: 
https://www.allurebee.com/hollywood-trend/jennifer-lawrence-beauty-tips/
https://www.harpersbazaar.com/beauty/makeup/a22778066/jennifer-lawrence-beauty-routine/
https://www.whowhatwear.com/jennifer-lawrence-skincare/slide21
https://www.instyle.com/beauty/fragrance/jennifer-lawrence-dior-joy

[sc name="jennifer-lawrence-beauty-secret-revealed-en"]