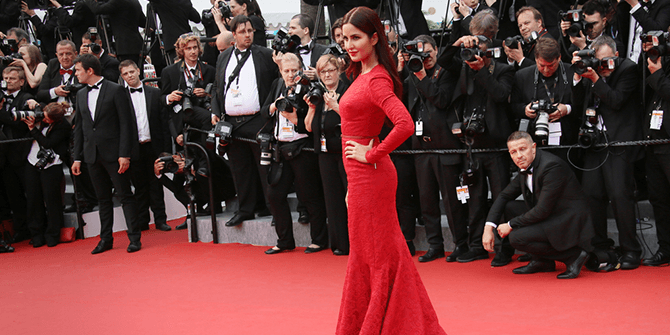 Katrina Kaif shares her beauty secret: Coconut Oil
Like many other celebrities, Katrina Kaif is also an avid user of Coconut Oil.
Coconut Oil breaks down the liquid impurities such as makeup and at the same time, sebum too.
---
Katrina Kaif does not really need any introduction. The Bollywood diva has been rocking the industry for more than a decade. Yet she seems so ageless and evergreen, sometimes you may ask, 'Gosh! How does she look so lively all the time?' Some beauties are always an enigma, but Katrina has mentioned Coconut Oil as her remedy for all seasons. This is more significant because Katrina is truly a beauty expert now and started her own brand, 'Kay Beauty.'
Katrina herself did not hide her affection for Coconut Oil. Apart from the traditional sub-continental practice of using it as haircare, Katrina also adores Coconut Oil as a trusted skincare product. Particularly she prefers it in her makeup. Actually, she has a minimalistic approach for her makeup and does not use many tools. Rather she emphasizes on blending and facial exercises. Like many other celebrities, she prefers Coconut Oil to remove her makeup. She explained, 'I massage my face gently with coconut oiled and conclude with facial exercises.'
So what are the benefits of Coconut Oil in removing the makeup? As it is proven that Coconut Oil breaks down the liquid impurities such as makeup. At the same time, it can also break sebum, one of the reasons for oily skin. As dermatologists suggest using Coconut Oil as an initial cleanse for oily skin and later with a water-based cleanse to complete the full process.
Basically, it is advised to remove the makeup before sleeping because it can produce clogging pores to premature aging. The process of removing makeup can hurt the skin. Coconut Oil can make the process easy. So it is advised to rub some Coconut Oil between the palms and apply it all over the face to avoid vigorous rubbing and skin pulling. For the best result, let the oil sit on the face for 5 minutes before rinsing with warm water and mild soap. While the makeup is being removed gradually, apply the oil all over the face for thorough cleansing.
Apart from these, Coconut Oil has many other skincare benefits. It can work as a deep conditioner and can mitigate some of the eczema symptoms like itching and drying. Also, it can work as an excellent body scrub.
So, now you know how a part of Katrina's beauty hacks, you are all set to try it out.
Reference:
https://elle.in/article/beauty-tip-katrina-kaif-kalki-koechlin/
https://www.pinkvilla.com/fashion/beauty/katrina-kaif-beauty-hacks-3-tricks-actress-swears-flawless-skin-and-without-makeup-560613
https://www.allure.com/story/beauty-uses-for-coconut-oil
https://www.bebeautiful.in/all-things-skin/everyday/benefits-of-using-coconut-oil-on-your-face