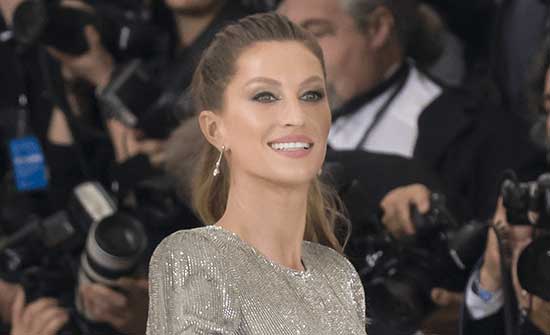 Top 5 celebrities who use Virgin Coconut Oil
Coconut Oil has always been a household name in the east for many years. Traditionally most of the oriental girls have somehow heard from their grandmothers, 'Coconut Oil is the secret for beautiful hair and glowing skin.' Incidentally, some of the celebrities in the west also think alike. They rate Coconut Oil very highly. In fact, some consider it as their beauty secrets. Some of them use it as a trusted ingredient for their skincare, some use it vigorously to remove makeup. Some prefer it as a form of ultra-natural makeup and some also consider it as a natural mouthwash and even use it in recipes. So many of the celebrities have endorsed the diverse uses of Virgin Coconut Oil. Here are some stories of the celebrities who are fond of Coconut Oil to a great extent.
1. Giselle Bundchen
Hailed from Brazil, Giselle Bundchen, the stunning model is now an American sweetheart. She is a great admirer of Virgin Coconut Oil. But unlike many other celebrities, she does not use Coconut Oil as a skincare element, rather uses it for swilling. Every day, she cleanses her mouth with Coconut Oil for 15 minutes and then meditates and stretches. She has told Dailymail,
'It's the ancient Ayurvedic technique of swishing oil in your mouth to clean out all the guck and to detoxify teeth and gums. It's supposed to be good for your overall gut health, too. I put one teaspoon of oil in my mouth and swish it around for ten or fifteen minutes. You can use many different kinds of oil – sesame, olive, sunflower – but I use organic coconut oil because I like the flavor.'
2. Gwyneth Paltrow
From Ironman to Great Expectations, Gwyneth Paltrow has been rocking the industry for some time. Most importantly she is now a lifestyle guru with her own lifestyle company Goop. So you can take her advice on beauty tips more seriously than ever. Apart from her regular skincare, she uses it as a part of her dental hygiene just like Giselle Bundchen. In an interview with Glamour magazine, Paltrow stated, 'I use coconut oil a lot. I do on my face, on my skin, and in my cooking. And I just started oil pulling, which is when you swish coconut oil around [in your mouth] for 20 minutes, and it's supposed to be great for oral health and making your teeth white. It's supposed to clear up your skin, as well."
Also, read what Gwyneth Paltrow has to say about coconut and its beauty benefits.
3. Angelina Jolie
Angelina Jolie needs no introduction. Not only she is a celebrated actress, but also she has catapulted to different stardom by her humanitarian works. Like all other celebrities, Jolie also rates coconut oil highly. Though she has not spoken about it publicly, according to Dailymail UK one of the closest sources revealed, 'Angelina has been known to start her day with little more than a spoonful of coconut oil and a handful of cereal,"
4. Jennifer Anniston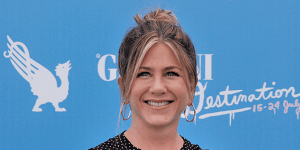 Jennifer Anniston, the girl from the household name Friends, is also an admirer of Coconut Oil. Once she was spotted buying a shopping cart full of Coconut Oil bottles. But she uses Coconut Oil in her recipes rather than her beauty care. 'When I wake up, I have warm lemon water and then I have a shake or avocado and eggs, which is one of my favorites," she told Elle in 2016. "I sprinkle a little coconut oil on that.'
Also, check out Jennifer Anniston's secret beauty routine.
5. Jillian Micheals
If you are a fitness junkie to some extent, you may have followed Jillian Micheals a bit. The mega entrepreneur has shed some precious health tips in her blogs about wellness. She has also penned a book named Master your metabolism, where she has revealed that she is a fan of Coconut Oil and used it in her many recipes. She has included a recipe for a stir fry that lists 1 tablespoon of virgin coconut oil as a key ingredient along with several other fresh and whole foods. She promotes Ayurvedic medicine, so rounds her diet out with grapeseed and coconut oils—plus a spoonful of bee pollen for good measure.
So now you are probably convinced that Coconut Oil is now a 'must' for you from 'good to have.' Actually, there are many beauty benefits that make Virgin Coconut Oil more irreplaceable as a beauty care ingredient. Virgin Coconut Oil helps to bolster the skin's protective layer, hydrate the skin and make it supple and soft. It has anti-inflammatory properties, which make it effective to heal chaffed or irritated skin. Enriched with collagen properties, Virgin Coconut Oil helps to maintain firmness and elasticity of skin. Collagen has anti-aging properties that help to prevent wrinkles. Also, Coconut Oil has some properties which help to reduce the dark spots and uneven skin tone. Adding lemon juice with Coconut Oil may enhance the effect.
So for the beauty and nutritional benefits of Virgin Coconut Oil, more and more celebrities are expressing their fondness for it publicly.
Virgin coconut oil is an amazing beauty ingredient. You can learn more about coconut and its benefits by reading our blogs from the coco science blog section.
Reference:
https://www.dailymail.co.uk/news/article-6232953/A-day-life-Gisele-Coconut-oil-sun-gazing-aromatherapy-foot-massages-kids.html
https://coconutoilcooking.com/coconut-oil-blog-posts/jillianmichaelsstirfry/
https://www.wellandgood.com/jillian-michaels-wellness-advice/
https://www.self.com/story/jennifer-aniston-health-beauty-secrets
https://www.thehealthyhomeeconomist.com/top-10-celebrities-who-use-virgin-coconut-oil/
https://www.thecut.com/2014/10/25-things-celebrities-have-done-with-coconut-oil.html