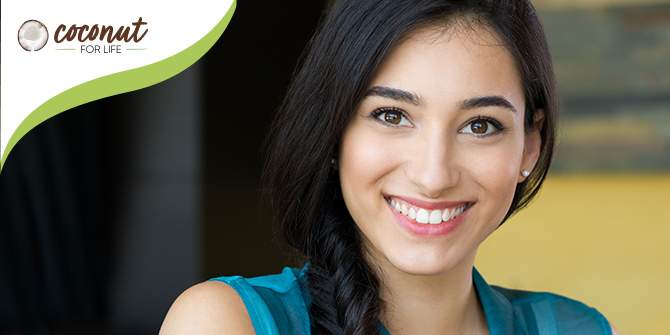 5 Reasons why Coconut is the Most Versatile Seed of the Soil
Coconut oil is regarded as a holy grail when it comes to hair care. But do you know there are far greater benefits of coconut oil? You can not only use coconut oil to repair damaged hair but also to reinvigorate your skin. The same is also applicable for coconut milk that you can easily extract from its white flesh.
Moreover, let's not forget coconut water, which is potent with vitamins and minerals. Hence, it's effective in replenishing both your skin and hair. 
So, one can't help lauding the versatility of coconut. In this article, we'll elaborate on reasons to use coconut oil, milk, water and how you can utilize them. So, stay tuned.
Uses of Coconut Oil, Milk & Water
1. Coconut Oil for Face: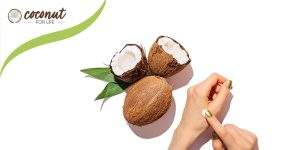 Coconut oil helps restore your skin's natural pH levels and keeps your skin smooth. Especially, if you have dry skin, you can make your skin plump by using coconut oil is just what you need. Now let's have a look at the different benefits of coconut oil on the skin.
The fatty acids present in coconut oil hydrate and nourish your skin 

Its anti-inflammatory properties reduce inflammation

It also contains lauric acid that increases collagen production to maintain skin elasticity

Coconut oil lightens dark spots and rewards you with an even complexion
You can use it as a moisturiser overnight. Apart from your face, concentrate on your neck and other dry parts of your body to make them supple.
2. Coconut Milk for Hair Growth: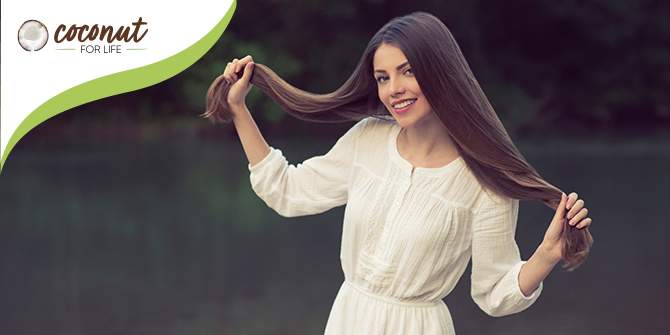 You can either drink or apply coconut milk to your hair to boost hair growth. But why is it so amazing for your hair?
Coconut milk is high in protein, one that strengthens your hair

It contains lauric acid that can penetrate deeply into roots and strengthen hair cuticles

The fatty acids found in this milk hydrates dry hair and scalp. It also has a soothing effect and treats irritation

Coconut milk is rich in vitamins (C, E, B) and helps in making your hair strong as well as moisturised
You can incorporate coconut milk into your hair packs and let it cast its magic. 
Ingredients:
Unsweetened coconut milk

Avocado

Honey
Procedure:
Take three tbsps of coconut milk, half an avocado, and one tbsp of honey

Mix them in a blender and blend into a runny paste

Apply the concoction to your damp hair starting from roots to ends

Wrap your hair with a shower cap, towel, or plastic

Keep it for 30 minutes and then rinse the mask off using a mild shampoo

You may use the concoction once or twice a week
3. Coconut Water for Luminous Hair: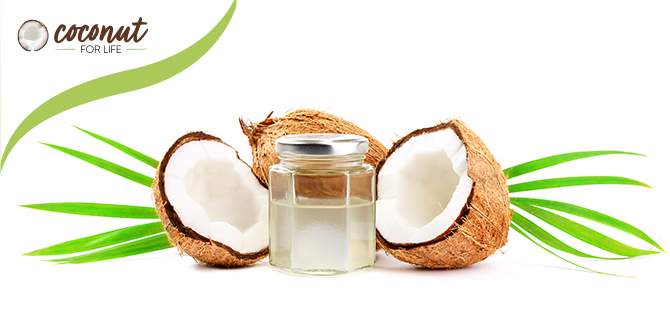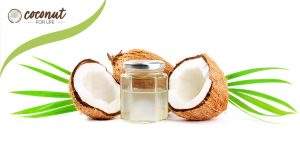 Much to your wonder, you can apply this delicious drink to your hair to recover its faded glory. 
Coconut water is rich in antioxidants, which repair hair damage and prevent further hair breakage

The hydrating agents present in coconut oil help in moisturising your hair and make your hair look glossy

It also tames frizzy hair

You may use coconut water instead of

coconut oil for dandruff

if you want
To lock the maximum moisture in your tresses, you can directly apply plain coconut water to your hair. You can also mix other ingredients with it to enjoy enhanced benefits.
Ingredients:
Procedure:
Take one tbsp of honey and pour 1/4th cup of coconut water in it

Stir them until they're combined well

Massage the concoction onto your scalp for five minutes

Now proceed to the length of your hair and cover every strand of it

Wrap your hair with a towel, shower cap, or plastic and let it sit for 20 minute

Then wash it off with a mild shampoo

Use the mixture twice a week to get the rewards
4. Coconut Milk to Treat Dandruff: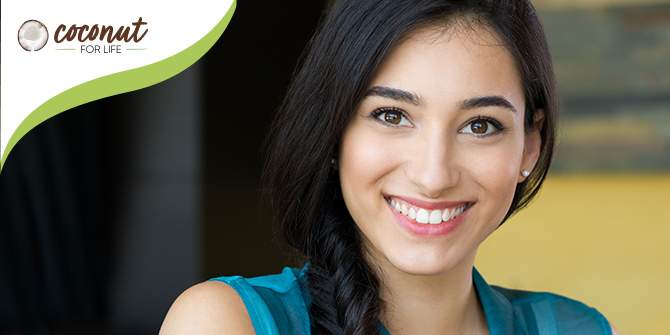 Coconut oil has anti-inflammatory effects, which help alleviate scalp conditions like dandruff. You can simply massage plain coconut milk to your scalp and leave it for 15-20 minutes before rinsing off. You may also incorporate it into any DIY hair mask.
5. Coconut Oil As a Natural Makeup Remover: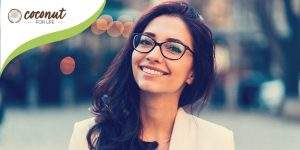 You can make your makeup remover at home with just one ingredient and that's coconut oil. Along with wiping off your makeup, you can enjoy multiple other benefits of coconut oil on the skin as well. While store-bought makeup removers leave your skin feeling dry, coconut oil deeply nourishes your skin in the process.
Now that you know about the 5 reasons why coconut is versatile, check out the top 5 reasons why you should be applying coconut oil every day. It is because of these reaons that you must include coconut oil in your daily beauty routine. You can read more about coconut and its hair benefits in our blogs from hair care blog section.
The versatility of coconut has been applauded for centuries for all the right reasons. Whether you want to prepare a decadent meal or address different skin and hair problems, you can count on coconut. It serves you well in its three forms- oil, milk, and water and all of these are equally nutritious. We hope our article proves to be helpful to you and aid you in reaping the benefits of coconut oil, milk, and water.
Frequently Asked Questions
What are the benefits of coconut oil for skin?
– There are numerous skin benefits of coconut oil. It replenishes your skin cells and rewards you with naturally glowy skin. Besides, coconut oil is a powerful ingredient to lighten up dark spots and pigmentation. It's also effective against acne and clogged pores. However, if you have sensitive skin, it's wise to perform a patch test first.
What happens if you use coconut oil every day?
– If you use coconut oil every day, your skin will be glowy and moisturised.
Does coconut oil remove dark spots?
– Yes, coconut oil removes dark spots and evens out your complexion.
Can we apply coconut oil on the face?
– Yes, you can apply coconut oil on the face, especially, if you have dry skin.
References:
https://www.healthline.com/health/beauty-skin-care/coconut-oil-on-face-overnight#how-to-use

https://www.byrdie.com/recipes-coconut-milk-masks-for-dry-hair-4159990

https:///www.purefiji.com/blog/benefits-coconut-oil/#:~:text=It%20hydrates%20skin%20for%2024,free%20radicals%20and%20the%20sun.

https://www.healthline.com/health/coconut-milk-for-hair#duration

https://www.stylecraze.com/articles/coconut-water-for-hair-growth/#:~:text=Coconut%20water%20is%20incredibly%20hydrating,and%20hair%20nourished%20and%20healthy.