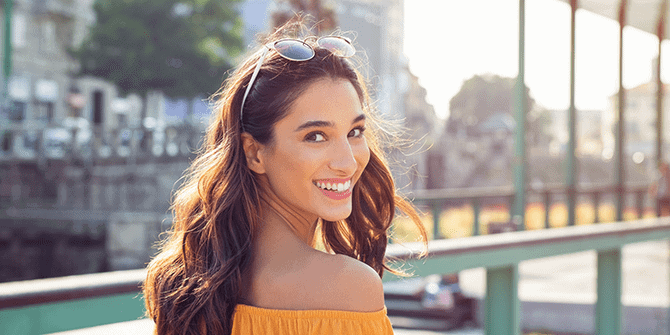 Get Brighter skin With Coconut Milk
 Coconut milk, known for its skin whitening properties, brings out your glowing and soft skin.
  Mix Coconut milk with yogurt and massage on your face for a minute. Rinse off for glowing skin.
  Mix Coconut milk with oats to prepare a face scrub.
  Mix Honey and Coconut milk to prepare a face mask. This boosts your complexion and cures acne.
  Soak rice in Coconut milk to create a face toner that brightens your skin.
If your face is badly tanned this summer but you still want to abstain from using inorganic products, we've just the right deal for you. Coconut milk is known for its Skin whitening properties. You can easily come up with a Coconut Facial at home that will give you glowing and soft skin. In addition, you can mix it up with a scrub and bring out that radiant glow you're looking for. Also, know the other best uses of coconut oil for face
Cleansing
Using Coconut milk in a blend with yogurt acts as a great face cleanser.
Just take 1 tsp Curd and 1 tsp Coconut milk
Mix it up and massage your face with it for a minute
Rinse off for brighter and glowing skin.
Scrubbing
Mix 1 tsp Coconut milk with 1 tsp oats to make a scrub
Scrub your face for two minutes and wipe off with a tissue or damp towel
This will help exfoliate your skin, giving you smoother and cleaner skin.
Face Mask
Prepare a face mask with 1 tsp honey and 1 tsp Coconut milk and apply it on your face using cotton buds.
Let it sit for 10 minutes
Then wash it off with cold hair.
This mask boosts your skin complexion and keeps your skin acne free.
Toner
Take 3 tsp of raw rice and soak it in Coconut milk.
Keep it in for a day and then use it as a face toner.
You may store it in your refrigerator and use it for 2-3 days. This toner helps the skin brightening effect last longer.
You may repeat the entire process every 10-15 days to get glowing, fair, spotless and younger looking skin. Did you know the secret power of dry eyes treatment?
Sources:
https://www.hercampus.com/beauty/i-treated-my-hair-coconut-oil-im-never-going-back