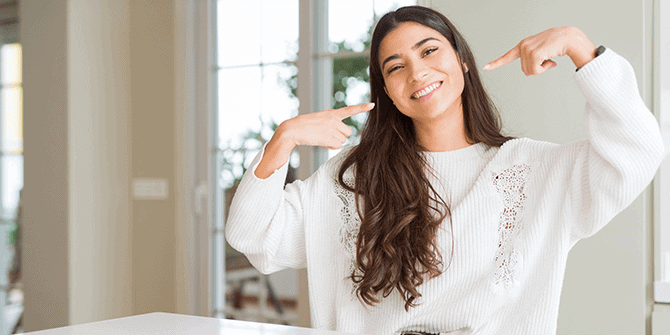 Say Bye Bye to Your Wrinkles with Coconut Oil
Coconut Oil is the safest option for fixing wrinkles and dark spots.
Virgin Coconut Oil: Coconut oil fights free radicals and moisturizes your skin.
Coconut Oil and Apple Cider Vinegar: Apple Cider Vinegar balances skin tone and PH level, preparing your skin for Coconut Oil.
Coconut and Castor Oil: Castor Oil acts as a deep conditioner for your skin.
Are the signs of aging on your face making you raise your brow? Are wrinkles and dark spots taking away your sleep? If yes, you need to incorporate coconut oil in your beauty care routine. It is safe, natural and affordable. Wrinkles can appear anywhere on your face – around the mouth, eyes and forehead. There are various cosmetic treatments to scale back wrinkles but coconut oil is the safest. It helps to boost the production of collagen and the regeneration of skin cells. It's very effective in dealing with wrinkles.
You can use coconut oil to remove wrinkles in ways listed below:
Method 1: Virgin Coconut Oil Only
What You Need:
Virgin coconut oil.
Application
Use cool water to rinse your face and pat it dry.
On your fingertips, take a few drops of coconut oil.
Apply the oil on your face and neck, massage in circular motions.
Leave the oil on till the next morning.
Apply coconut oil on your face every night before sleep.
How It Works
Coconut oil makes your skin clear by putting on a fight with free radicals and reducing wrinkles. It also moisturizes your skin and makes it smooth.
Method 2: Coconut Oil and Apple Cider Vinegar
What You Need
Apple cider vinegar – 1Tbsp
Water – 1 Tbsp
Virgin coconut oil – Few drops
Cotton ball
Application
Thin out apple cider vinegar with water. Then; using a cotton ball, apply it to your face.
Let it rest and naturally dry.
Then gently massage your face using coconut oil.
Keep the oil on your face till the next morning.
Repeat this process every night before you go to bed.
How It Works
Apple cider vinegar works as an astringent. Apple cider vinegar balances your skin's pH and tones the skin, and makes it ideal for applying coconut oil.
Method 3: Coconut Oil and Castor Oil
What You Need
Organic coconut oil – 2-3 drops
Castor oil – 2-3 drops
Application
Mix the oils and massage your face gently using the blend.
Leave the mixture on your face till the next morning.
For a wrinkle-free skin, apply this mixture every day.
How It Works
Castor oil works as a deep conditioner for your skin because it contains antioxidants and anti-inflammatory components that keep your skin smooth.
Check out how to make a coconut mask to control aging effects. Since coconut oil has various anti-aging properties, coconut oil is used in anti-aging treatments. If you want youthful-looking skin, head over to our face care blog section now!
Reference:
https://www.stylecraze.com/articles/how-to-get-rid-of-wrinkles-using-coconut-oil/