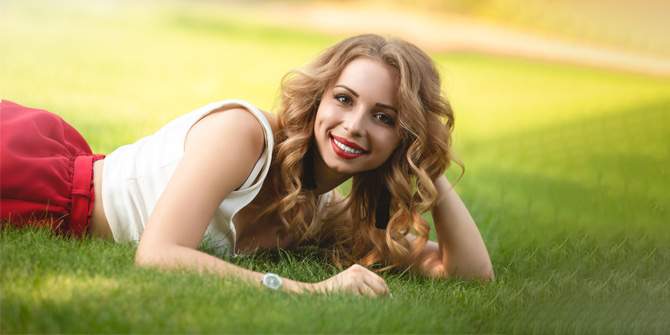 Skin and Hair Care Hacks with Coconut for a Glorious Summer
Coconut Oil and Baking Soda mask can solve pimple problems
Refreshing Coconut water face mist can help to remove skin dryness
Chapped lips can be healed by Coconut Oil and honey lip masks.
Dandruff of hair can be taken care of by Coconut Oil and mint hair mask.
Coconut and lemon body scrub will leave your skin feeling fresh and healthy.
---
Summer is the season when skin and hair need the right kind of care. Excessive heat may cause dehydration. Mona observed that she had gained some pimples in her face and forehead. But how could she get rid of the pimples at her home? Mona saw a bottle of coconut oil near her and she quickly prepared a face mask out of it. That mask easily removed her pimples and brought back the lost brightness of her skin.
Uses Of Coconut Oil In Summer
1. Coconut Oil and Baking Soda mask for Pimple problems.
Bacterial infection can cause pimples on the skin. Some marks can be visible as a result of the pimples. Let's see how Mona made a mask to help with her pimples .
Ingredients
1 tablespoon Coconut Oil
1 teaspoon Baking Soda
How to make
Mix the two ingredients until you get a smooth paste.
Massage the mask on the infected area for 5-10 minutes.
Next, clean the face properly with cold water and apply a moisturizer.
As long as the pimple marks exist, this mask can be applied twice a week.
Coconut Oil has a high amount of lauric acid which can destroy the harmful bacteria . Baking Soda's exfoliating property can diminish pimples and the marks. Coconut Oil and Baking Soda both are both antibacterial so when combined they can remove pimples and bring back the glow of your skin.
2. Refreshing Coconut water face mist
One of the notable attributes of Coconut Water is that it acts as a natural cleanser and toner. After getting rid of pimples, Mona had to face the challenge of getting back her fresh and vibrant skin.. Therefore, she used a Coconut water face mist daily to quickly revitalize her skin. Coconut water face mist helps to remove blemishes in the skin and brings back the glow and vibrancy. This is the simple face mist that Mona made at home.
Ingredients
1 cup of Coconut water
1 tablespoon of Aloe Vera Gel
1 cup of Rose water
1 spray bottle
Directions
Mix all the ingredients and pour it into the spray bottle.
Wash your face well and spray face mist in the morning and at night.
You can also use this throughout the day whenever your face needs a little pick me up.
Coconut water is very effective in bringing back glowing skin. Coconut water contains a substance called cytokinin which helps to remove fine lines on the skin. Aloe Vera has naturally moisturizing properties. Rose water helps to reduce skin inflammation and minimize pores. Facial mists hydrate and revitalize the skin. Using this face mist twice a day will make the skin soft, cool and refreshed.
3. Lip mask to heal chapped lips
Not only in winter, Mona's lips tend to crack in summer too. Lips can lose moistures in excessive heat and can contain uneven tones. So Mona uses a lip mask made of Coconut Oil to heal chapped lips.
Ingredients
1 teaspoon Coconut Oil
1 tablespoon sugar
1 tablespoon honey
Directions
Mix all of the ingredients in a bowl.
Using your fingers, rub the mixture on your lips for three to four minutes.
Then wash the mixture with tissue paper.
Apply some Coconut Oil on your lips.
This lip mask is very effective in removing the dry cell from the lips. Honey has humectant properties that can destroy bacteria and bring back the smoothness of skin. Sugar has natural exfoliating properties that help to get rid of the dry cells quickly and lips become fresh and soft. Applying this mask once a week can help get rid of dryness and uneven skin tone.
4. Coconut Oil and mint mask for dandruff
Along with skin problems dryness of hair is also common in summer. Mona's long hair used to lose moisture and break from the roots. Moreover, her hair roots were brittle due to dandruff, which led to hair fall. To solve the problem Mona used a hair mask of Coconut Oil and mint which helped reduce hair loss and dandruff. This mask also smelled very refreshing and helped brighten up her day.
Ingredients
1 tablespoon Coconut Oil
100 gram Mint leaves
Directions
Wash Mint leaves well and dry them.
Blend mint leaves and Coconut Oil in a mixer and make a thick paste.
Massage scalp and hair well with fingertips.
Leave it on for 30 minutes and rinse with a mild shampoo.
Coconut Oil has a high amount of lauric acid which helps to suck extra water in the skin. So using Coconut Oil can keep the natural properties of hair. Also, Coconut Oil helps to keep the level of the protein intact in hair. Mint leaves ensure the growth of the hair. Regular use of this mask eliminates dandruff and keeps hair elastic. So hairs don't get dry in summer. Mona used this mask once in a week and got back the glow and softness of her hair.
5. Body scrub to regain glow and vibrancy
After taking proper care of the facial skin, lips and hair Mona noticed that the skin of her arms and legs was not like her face. She took care of face and hair daily but overlooked  her hand and feet. As a result, the skin of her arms and legs lost its natural glow. So Mona made a simple body scrub with coconut oil, lemon and sugar that made the skin soft and smooth.
Ingredients
4 teaspoon of Coconut Oil
2 teaspoon of Lemon juice
2 teaspoon Sugar
Directions
Mix all the ingredients well.
Massage well with scrub on hands, feet and exposed parts of the body.
Rinse with cold water and apply lotion.
Regular care of the skin can solve skin problems. Coconut Oil acts as a natural moisturizer. It also contains lauric acid and capric acid which help to keep the moisture in hand and legs. Coconut oil has antibacterial and antifungal properties which help to prevent bacterial and fungal infections. Sugar works as a natural exfoliator and helps remove dead cells. Lemon contains citric acid which removes inflammation from  skin and makes the skin soft and smooth. This body scrub removes dead cells and quickly restores the skin to its normal glow.
Also the bright and refreshing  smell of lemon makes the whole scrub irresistible to use.
Summer is a tricky time when your skin and hair may need extra care. The above mentioned beauty hacks may ease your skin and hair care worries during summer. These beauty treatments are simple to make and will not only leave you looking gorgeous but feeling completely refreshed and ready for another day.
You probably have most of these ingredients laying around the house. So what are you waiting for? Gather the ingredients, pamper yourself and have the Perfect Summer.
Reference link: 
https://www.femina.in/beauty/skin/benefits-of-baking-soda-for-your-skin-77418.html
https://www.healthline.com/nutrition/using-coconut-oil-to-treat-acne
https://www.healthline.com/nutrition/coconut-oil-and-skin
https://www.vaseline.com/us/en/articles/skin-care-fundamentals/the-benefits-for-aloe-vera-for-skin.html
https://www.wikihow.com/Make-a-Lip-Mask
https://www.littlethings.com/coconut-oil-for-dry-hair/
https://www.healthline.com/health/honey-for-hair
https://food.ndtv.com/health/10-reasons-to-drink-more-coconut-water-695935
https://food.ndtv.com/beauty/10-benefits-of-rose-water-you-need-to-know-1239785
https://focusonhair.com/article/benefits-mint
https://adunniorganics.com/benefits-mint-leaves-skin-hair/