Healthy Evening Snacks made with Coconut
Coconut not only solve evening snacks problem but also please your taste bud with some amazing recipe
Here are two snacks recipes you can quickly prepare
Gather extra virgin coconut oil, organic coconut flakes and sea salt for sweet and salty coconut chips
Collect natural creamy peanut butter, oats and shredded coconut for oatmeal peanut butter coconut snacks.
---
Do you ever get the evening munchies when you want some snacks but can't decide what to eat? Well, we got you covered. Here are some easy to make healthy recipes that will please your taste buds.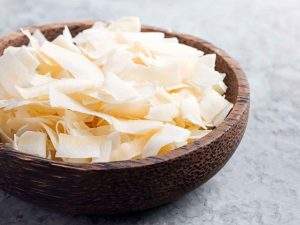 Sweet & Salty Coconut Chips
Ingredients:
Organic extra virgin coconut oil: 1/4 cup
Organic coconut flakes: 3 cups
1/2 teaspoon sea salt (more if you want extra salty)
Instructions:
Preheat oven to 300 degrees Fahrenheit
Melt the coconut oil in a jelly roll pan
Mix the coconut flakes and sea salt in the coconut oil
Bake a total of 8-9 minutes, stirring every 3 minutes until golden brown. Watch carefully, it browns quickly.
Pour onto a paper towel – enjoy!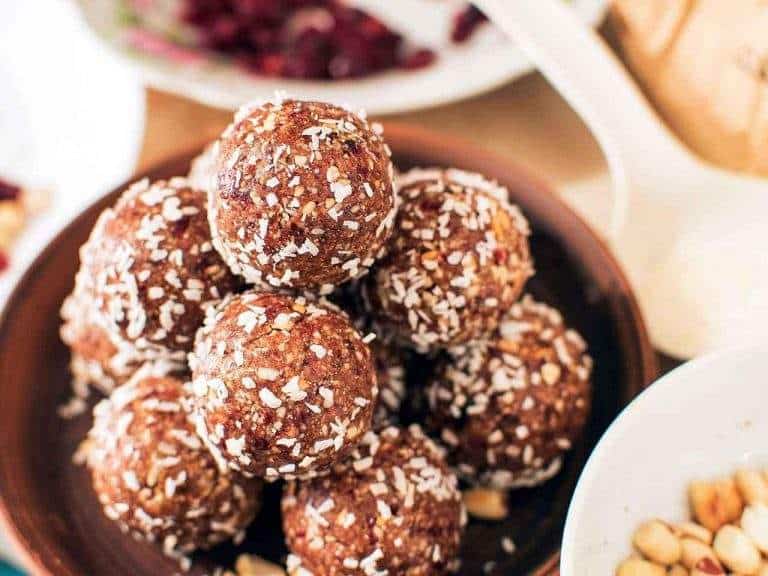 Oatmeal Peanut Butter Coconut Snacks
Ingredients:
Natural creamy peanut butter: 2 tablespoons
Oats: ½ cup
Shredded coconut: ¼ cup
Instructions:
In a food processor add all ingredients and blend until well combined
Roll into 2 tablespoon size balls on a piece of wax paper.
Refrigerate until firm.
Store at room temperature for 2 days or in the refrigerator for 2 weeks.
Sources:
https://www.createdby-diane.com/2018/05/oatmeal-peanut-butter-coconut-snacks.html