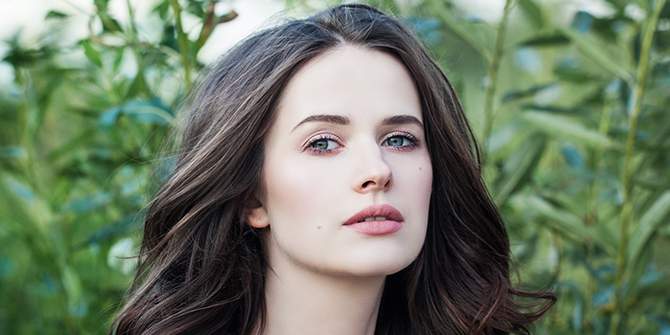 Benefits of Coconut and Henna for Strong and Thick Hair
Due to hot and humid weather, we get dandruff and frizzy hair.
Coconut creates a separate coating on the hair which helps lock the natural moisture of hair.
Regular use of Henna and coconut reduces split end problems, makes hair growth faster and prevents hair breakage leading to strong and thick hair
Both Henna and Coconut help maintain hair beauty naturally
---
On summer days, we often face scalp problems such as itchiness and dandruff. Also due to the hot and humid weather, our hair gets frizzy. Using Coconut and Henna paste together can be a great remedy for this.
We all know about the goodness of coconut for hair. Coconut is rich in vitamin E and fatty acids, so the use of coconut makes hair strong. Coconut contains lauric acid and capric acid which stimulate the hair growth and reduce dandruff problem in summer days. In addition, the use of coconut helps to remove sebum from the follicles of hair which helps hair grow faster. Coconut creates a separate coating on the hair which helps to hold the natural moisture of hair.
Henna provides numerous benefits to your hair. It works as a natural conditioner for hair and has antioxidant, anti-viral, anti- inflammatory, anti-parasitic and protein glycation inhibitor properties.
Hair loses its moisture and natural oils due to dandruff. Usage of Henna reduces scalp irritation. Its antimicrobial properties help to keep the scalp cool.
A lot of people also use Henna when their hair turns gray rather than using artificial colors which may be harmful for hair growth.
Using Henna with Coconut boosts the growth of hair rather than using only Henna.
Combined use of Henna and Coconut helps in relieving hair dryness, maintaining moisture and hair's natural oils.
Many people have split end problems in hair. Regular use of Henna and Coconut reduces split ends, makes hair grow faster and prevents hair breakage.
Both Henna and Coconut help maintain hair beauty naturally. Henna can easily be used with Coconut. Grind Henna-leaves well and mix with Coconut. Then heat the mixture. Let the mixture cool down and apply it from root to tip and let it sit overnight. Be careful when you apply this. The mixture should not rubbed around the eye. Rinse it in the morning with mild shampoo.
Coconut nourishes hair from roots, making it strong while Henna conditioning helps make hair thicker. A combination of Henna and Coconut is very effective in preventing hair loss and making hair strong, thick and beautiful.
Sources:
https://www.beautyglimpse.com/diy-how-to-make-henna-hair-oil-for-hair-growth/#:~:text=Henna%20Hair%20Oil%20with%20Dry%20Henna%20Leaves,-In%20this%20modified&text=Grind%20the%20dried%20henna%20leaves,oil%20will%20become%20too%20thick.
https://www.herzindagi.com/beauty/how-to-make-henna-mehendi-oil-recipe-benefits-for-hair-hair-growth-thin-hair-hair-fall-article-156880