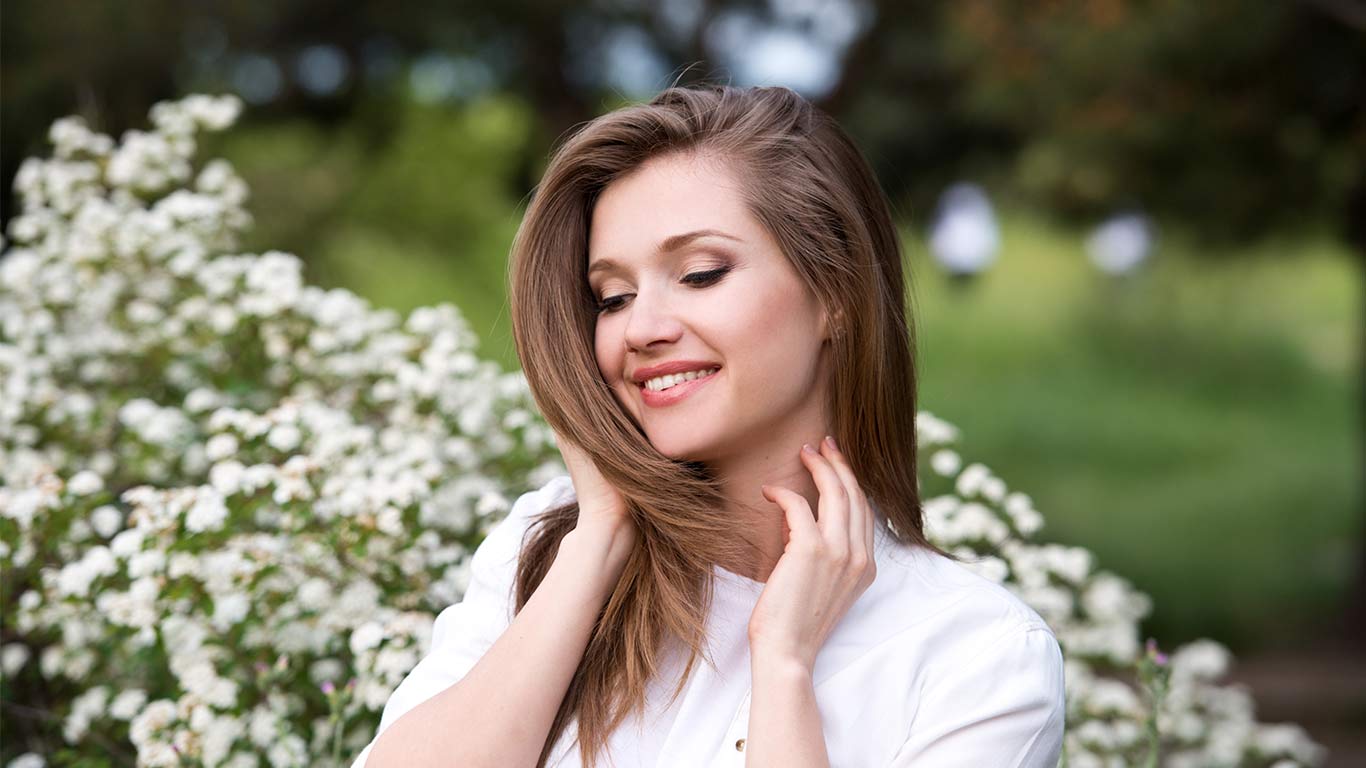 7 Beauty Benefits of Using Organic Lemongrass Essential Oils and Coconut Oil In Summers
With the approach of the season, have you been wondering how to deal with your summer heat and skincare routine? It is no new news that self-care is what makes us and breaks us. 
Summer can be cruel to our skin, but we can gracefully avoid the season's harshness if we follow some tips. Coconut oil is our trusted ally, regardless of the season. If you add organic lemongrass essential oil with coconut oil, you don't need to worry about the summer skincare routine at all. This mixture will take care of it. 
Benefits Of Lemongrass Essential Oil & Coconut Oil:
You may have used coconut and lemongrass for garnishing or to be used in cooking. We hope this article changes your perception of these fantabulous ingredients for your skin. 
You will be surprised to see the astounding beauty benefits of lemongrass oils and coconut oils. 
Word of Caution:
Do not misuse them, do not apply them, especially lemongrass oil, directly to the skin without being diluted. 
1. Lemongrass Oil Benefits for Your Skin
Lemongrass oil can be used as an effective cleanser. This essential oil is antifungal and antibacterial.
This essential oil has numerous cleansing properties which soothe the skin and cleans out the pores by working as a skin toner. 

The unclogging of the pores by lemongrass oil is also useful in brightening your skin and reducing tan.

Moreover, such properties can lead this oil to fight acne as it kills pimple-causing bacteria. 

Additionally, it reduces the skin's oiliness and makes the skin radiant. That is why this essential oil is frequently used in commercial skincare products. 
These essential oils' antioxidants are also capable of removing harmful free radicals. You will have some type of protection from these skin-damaging free radicals, thanks to lemongrass oils. 
2. Coconut Oil Benefits for Your Skin
I would be shocked if you tell me if you've never heard about the wondrous benefits of coconut oil from your mother or grandmother!
Coconut oil's association with beauty is embedded in our culture. Besides, its pros are backed by both history and scientific research. 

Coconut oil is a splendid source of moisturiser in the hot summer afternoons because the sun tends to leave your skin rough and dry. This oil can be effectively used as massaging ointment, lip balm, cuticle oil for your tender nails – you name it. 

Furthermore, coconut oil can calmingly treat your skin, especially if you get a minor bite from a bug or minimal skin irritations. 
3. Lemongrass Oil for Your Hair
This fabulous essential oill is not only good for your skin but for your hair too!
This oil's antibacterial properties make it an exemplary ingredient in your fight against dandruff, eczema or other infections regarding your scalp.

It works as a soothing moisturiser for damaged hair. 
Lemongrass essential oils remove any collection of toxins or dirt particles within the hair follicles, making a conducive environment for a healthy and smooth scalp.
Lemongrass oils' usage on a regular premise fortifies the hair follicles. This diminishes hair loss whereas at the same time invigorates hair development as well.

Applying lemongrass oil on the hair also get rid of lice effortlessly.
Mixing lemongrass oil with various ingredients will also provide DIY masks for your hair growth. 
4. Coconut Oil for Your Hair
While coconut oil can be used in countless instances, from cleaning, cooking, to removing makeup, and so on, its uses are not limited to just these. 
This incredible oil can provide astounding benefits for your hair too. 
Are you dealing with dry, stranded hair with split ends? Fret not, gently massaging your scalp with coconut oil daily can save you from a lot of trouble. Coconut oil can reduce protein loss. Thus, hair loss is significantly reduced.

Coconut oil, according to a study, was said to be 40% more successful than the chemical permethrin at treating head lice.

An abundance of yeast or fungus on the scalp cause dandruff; coconut oil massages significantly reduce dandruff on the scalp.
5. Fragrance
Both lemongrass essential oils and coconut oils are the pleasing sources of fragrance. It helps to reduce stress and leaves you feeling light and fresh. You can use these oils as deodorant as well by patting a small amount under your arms. 
6. Detox Shower or Bath
You can use both of these ingredients to have a soothing, relaxing bath to pamper and shower your skin with love and moisture. 
7. Keeping away Insects
These essential oils work as insect repellers. This might not look like a beauty benefit, but it is since insect bites tend to leave their marks on you sometimes. 
Frequently Asked Questions On Uses & Benefits Of Lemongrass Essential Oil
1. Is Lemongrass Good for Face?
Undoubtedly, it is. Its cleansing properties detoxify the skin and rid it of a certain heaviness by eradicating impurities that take refuge on your skin, especially on a sweaty summer day.  
2. Does Lemongrass Oil Lighten The Skin?
The limonene present in this ingredient is known to brighten the skin and decrease redness. 
3. Which Oil is Best for Your Skin in Summer?
According to recent studies, Lemongrass oil is the best for your skin in summer, especially if you have dry skin.
4. Is Coconut Oil Good in Summer?
Coconut oi prevents the transepidermal water loss by making a characteristic defensive obstruction on the skin.
Conclusion
Drinking water frequently, regular exercising, healthy eating habits, vacationing, are some of the essential forms of self-care. We hope this article provided you with an insight into the benefits of two common essential oils to be used, particularly in summer. 
Reference Links:
https://tribune.com.pk/story/905693/4-summer-benefits-of-coconut-oil

https://www.vitacost.com/blog/ways-to-use-coconut-oil-this-summer/

https://www.healthline.com/nutrition/coconut-oil-and-hair