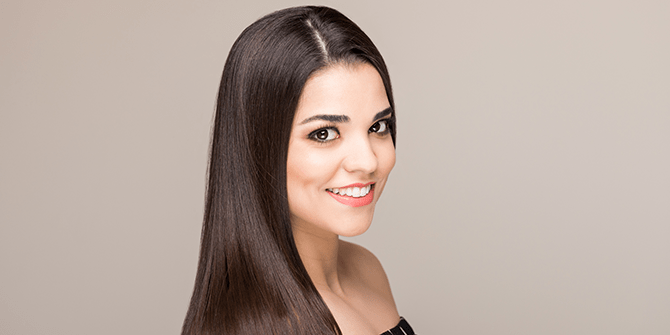 Embrace Coconut Oil: Prevent Hair Loss
Coconut oil improves the health of your scalp.
Coconut oil protects hair from damage.
Coconut oil boosts hair growth.
Coconut oil nourishes hair follicles.
For thousands of years, coconut oil has been a remedy for most hair problems. It's a one stop solution for all issues of your hair, from dandruff to dry scalp.
Benefits of Coconut Oil:
Coconut oil conditions your hair and improves the health of your scalp with its antibacterial, antimicrobial, and emollient properties.
Coconut oil helps reduce hair fall.
Coconut oil coats hair roots to protect them from damage and helps keep the scalp from drying out. To keep your hair follicles healthy, oiling your scalp is surely a good way. Coconut oil contains lauric acid, it helps bind the protein in your hair. It also protects the hair roots and strands, preventing them from breakage.
Coconut oil is rich in Vitamin E, Vitamin K and iron that boost hair growth. Antifungal and antibacterial properties found in coconut oil help protect against any bacterial problems that can hinder hair growth. Coconut oil provides proper nourishment to your hair and scalp.
Massaging your scalp with coconut oil improves blood circulation, and ensures that the nutrients nourish your follicles.
Application
If the oil is in a solid or semi-solid state, put the jar in hot water until it melts.
Then with warm water, dampen your hair.
Wake up the pores in your scalp by vigorously rubbing it using your fingertips.
Now pour some coconut oil into your palms, apply directly to your roots making sure to cover the entire scalp.
Put a shower cap on and let the oil set on your hair.
Keep it on for at least 30 minutes, but it's a good idea to keep it overnight.
Then rinse it off with clean water and shampoo.
Wash your hair whenever you can, using this technique.
Reference:
https://hybridrastamama.com/prevent-stop-hair-loss-baldness-coconut-oil