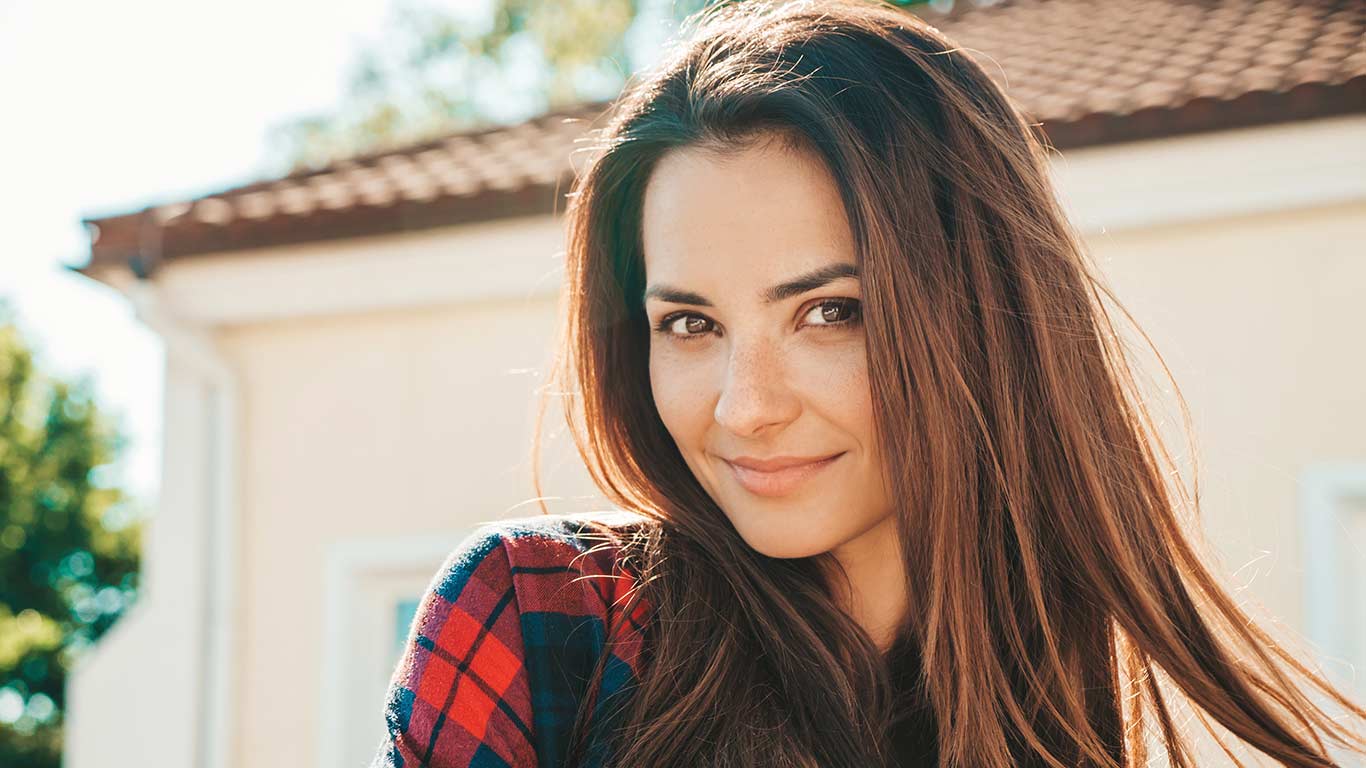 Monsoon Complete Hair Care Guide
Chilly winds, rumbling thunder, and of course the mesmerising rainfall- what can feel better than monsoon? The weather feels even cosier while sipping your favourite cappuccino and binge-watching Netflix. You may even have the urge to get drenched in the rain. But that's not going to be a wise option.
No, we're not being a nagging mom and fearing that you'll catch a cold. We're also concerned about your hair health because rainwater is filled with chemicals and pollutants. The rise in humidity during this season already acts as a nemesis to your hair. So, you can say that the romantic weather is not so good for your hair.
But does it mean that you should always be engulfed in anxiety and not enjoy its tranquility? Certainly not! By maintaining proper hair care during the monsoon, you can rejuvenate your hair and bask in its glory. So, if you're interested to know about hair care in the monsoon, stay tuned.
Monsoon Hair Care Tips
1. Applying Coconut Oil on Hair:
Coconut oil is the best friend of your hair this season. Coconut oil hair treatment has manifold benefits. It nourishes your hair and tames frizz. And you can massage your hair with coconut oil any time you want. But for some enhanced benefits, you can follow the technique given below once or twice a week:
Heat the required amount of coconut oil based on the length and thickness of your locks
Apply it generously to your scalp and hair
Soak your towel in hot water and wrap your head with it
Leave it for five minutes and then wet the towel again
Repeat the method four to five times for the best results
2. Egg and Mayonnaise Therapy:
It's a popular protein treatment used by professionals. You may use this pack after applying coconut oil on hair. Or, you may also incorporate some coconut oil in the pack.
Ingredients:
1 tsp Coconut oil
1 tbsp Mayonnaise
1 Egg
Procedure:
Take egg and  mayonnaise
Mix them well and form a thick paste
Add coconut oil to it
Apply the mask to each strand of your hair
Leave it on for an hour, and then wash your hair with a mild shampoo
3. Use Coconut Oil as a Pre-shampoo Product:
Don't have time for an elaborate pampering routine? Well, just spare 15 minutes before the shower and use coconut oil. It helps in preconditioning your hair and prevents your hair from absorbing excessive water. As a result, you'll attain swoon-worthy hair. So, you must include it in your monsoon hair care routine.
4. Wash Your Hair Thrice a Week:
Your hair gets dirtier in the monsoon. Hence, to avoid buildups, you need to wash it at least thrice a week as per your hair care in the rainy season. For that, you should use clarifying shampoos. They'll leave your hair feeling clean and silky.
5. Always Use a Conditioner:
Always follow up your shampoo with a good conditioner. Humidity during monsoon makes your hair more susceptible to breakage. As a result, it looks dull and frizzy. You can solve this problem by using a nourishing conditioner. It locks the moisture in your hair cuticles making them appear healthy. Try to look for products that have coconut oil in their ingredients.
6. Apply Coconut Oil Before Going in Rain:
Even though rainwater is harmful to your hair, every now and then, you may not resist the urge to get soaked in rain. Despite rainwater being harmful to your hair, sometimes it becomes difficult to resist the urge to get drenched in the rain. We have a solution for that as well. Apply coconut oil to your strands before having your dose of fun, as it'll shield your hair against damage. Also, don't forget to shampoo and condition your hair afterwards. It's one of the most essential monsoon hair care tips.
7. Use Normal Water to Shower:
Your monsoon hair care routine is incomplete without this tip. Never shower with warm water. Rather, use normal running water as it'll be rewarding for your hair. You can also shower with cold water. But avoid hot water since it'll increase the frizz.
8. Use a Wide-toothed Comb:
For your hair care in the monsoon at home, you need a wide-tooth comb. It detangles your hair easily without losing many strands. It also evenly distributes the natural oils all over your scalp. However, don't comb your hair while it's wet. Your wet hair is the most vulnerable and becomes prone to damage.
9. Deep Condition:
You should deep condition your hair at least once a week. It's one of the most crucial monsoon hair care tips. You can either use a store-bought product or make your deep conditioner as per your weekly hair care in the monsoon at home.
Ingredients:
1 Egg
1 tsp Coconut oil or castor oil
⅓ Lemon juice
1 tbsp Glycerine
Procedure:
Mix all of your ingredients and stir them well until they're mixed properly
Apply the mixture thoroughly to your scalp and hair
Cover your head with a shower cap
Let it sit for an hour before washing your hair
10. Eat Well:
'You are what you eat' – it isn't an exaggeration. If you don't take care of your health, you can't expect your body to function well. One such minor dysfunctionality would be hair fall. So, a part of hair care in the monsoon is to eat healthy foods like fish, walnuts, eggs, green leafy veggies, especially spinach.
You should follow these tips for hair care in the monsoon at home. But you shouldn't expect any result overnight. Be consistent with your monsoon hair care routine, and you'll be able to flaunt luminous locks.
Frequently Asked Questions
1. What are the home remedies for Monsoon hair?
Ans. You should indulge in extra hair care during the monsoon. Regularly apply coconut oil to your hair. Deep condition your hair once a week using coconut oil, lemon, glycerin, and an egg. This is the greatest hair care in rainy season home remedies
2. Is rain bad for hair?
Ans. Yes, rainwater is bad for hair as it contains chemicals and pollutants.
3. Should we oil our hair in the monsoon?
Ans. Yes, you should oil your hair in the monsoon. Hair care in the rainy season is incomplete without that.
4. Why does hair become frizzy in the monsoon?
Ans. Because of the excessive humidity in the air, your hair becomes frizzy in the monsoon. That's why you must take special hair care in the monsoon.
References:
https://www.whatshot.in/mumbai/a-guide-to-monsoon-hair-care-c-1821

https://mumbaimirror.indiatimes.com/others/health-lifestyle/monsoon-hair-care-plan/articleshow/77550849.cms

https://www.practo.com/healthfeed/7-tips-for-hair-care-this-monsoon-20656/post

https://www.myglamm.com/glammstudio/read/monsoon-hair-care-routine

https://pharmeasy.in/blog/6-effective-monsoon-hair-care-tips/